Tips for buying a used MTC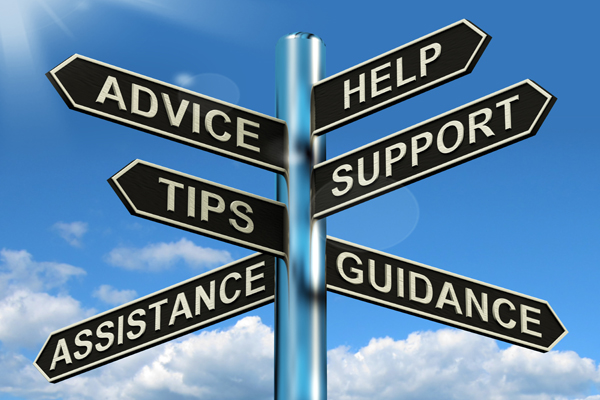 Used MTCs are a lot like used cars in terms of mechanical wear issues, but they also have the added complexity of the medical and electrical equipment in the rear patient compartment. Unlike the average vehicle, a lot of people will be depending on your MTC to function properly, and in many cases the situation could be of life or death importance. So here are some things to consider before you buy a used MTC so that you can be confident in your purchase.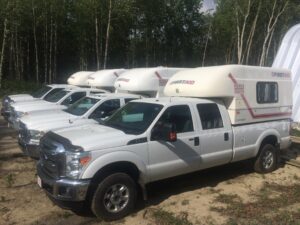 The Basics
The basis of an MTC is usually a commercial truck chassis from a major automobile manufacturer, such as Ford, GM or Chrysler, mounted with a slide in MTC unit. You can research reliability and mechanical maintenance costs by asking a mechanic about the specific truck models or by checking on manufacturer-specific online forums.
A full size V8 truck with an 8-foot box that properly fits the mounted MTC will be required. Weather the vehicle is a Half Ton, 3/4 Ton or One Ton, it is usually by preference of the buyer. As long as the chassis has the required payload to handle the weight, the regulations will allow the vehicle.
Brands of MTCs
It is important, to consider what brand of MTC you need for the patients you serve and the area you are in. Factors like fuel economy, storage space, or off-road use are all significant factors in buying the right unit.
#1 – Tufport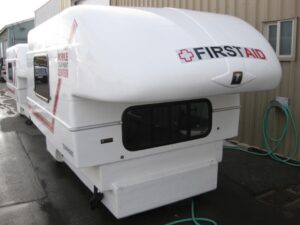 Tufport MTCs are currently the front runner when it comes to brand. They are full roll-over certified and provide a very good solution for the market. Although they do have some repairs costs and slight functionality disadvantages, they are a great unit for most users.
#2 – Code 3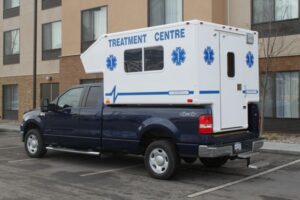 Local to the West Coast in Kelowna, BC, Code 3 has been making MTCs for over a decade. They have significantly improved their quality, look and functionality in recent years putting them in competition for the best quality unit in Canada.
#3 – Sundowner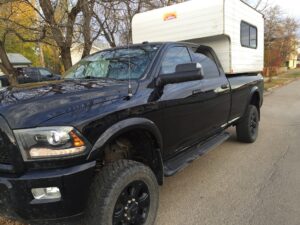 Sundowners are an economic choice as an MTC. Looking a bit outdated with many problems with leaking roofs and side panels, sundowners are still recognized as certified MTCs with roll-over compliance that meet OH&S standard.
#4 – Travelaire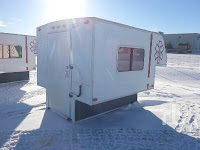 As we still need more information on Travelaire MTCs, they are retrofitted campers with the configuration to transport people on 2 flat benches. We am unable to confirm that all (or if any) Travelaire MTCs are roll-over certified or gone through long term testing for their longevity. Currently used unit sell for much less than other well-known branded MTCs.
Mechanical Issues
There are different engines that power MTCs while working in the field. Gas and Diesel engines are roughly just as common with Gas engines taking the lead in recent years due to their increased durability. Both have costs and both have pros and cons.
Gas engines usually have less maintenance costs and typically provide a better quality unit for MTCs. They run hotter and allow the large space of air within the cabin to be heated quickly during low temperatures. However, the high idle hours can seriously hurt the Gas engines as long duration engine wear start breaking down even with low highway miles.
In terms of diesel engines, the repair record is pretty good. Ford has been making diesel engines for quite a long time and their 6.7L turbo-diesel can get right up there in repair costs. The mix the durability with the better fuel economy compared to the Gas may be attractive at first but typically never outweighs the cost of maintenance and repairs.
Ambulance Equipment
Everything wears out over time, that is a fact of life when buying any used item. The trick to making a smart purchase is to either find something of great quality that will last longer, or to buy something that has been refurbished.
Most MTCs on the market sell their vehicles as-is, without much fixing up, and a brief detail job, if you're lucky. If you are buying a used MTC that hasn't been refurbished, your best bet is to find something that was top quality when it was brand new.
All of that said, your best bet for buying a quality used MTC is to find one that has had some refurbishing work done to it. It is a mistake to think that any used vehicle will be 100% perfect, but at least a refurbished MTC has been gone over with a fine-tooth-comb and has had any outstanding issues repaired. During the refurbishing process, all of the MTCs systems are tested, and it is shown to be a fully functional emergency vehicle before it is delivered to its new owner.
About Us (Full Disclosure)
Our company, MTC Rentals, was founded on the simple idea that first aid response throughout Canada can be easily accessible and of top quality for all Canadian workers. If you have any questions or comments on this article please feel free to comment below.